JETEMA continuously researches to maximize safety improvement.
Exquisite Technology
Exquisite Molding
Clinical Results
Exquisite Technology
ZEEP Technology
ZEEP Technology (Zero Endotoxin & BDDE Entire Process)
e.p.t.q. keeps endotoxin below 0.1 EU/ml and no detection of residual BDDE minimizing various side effects that may occur after the procedure.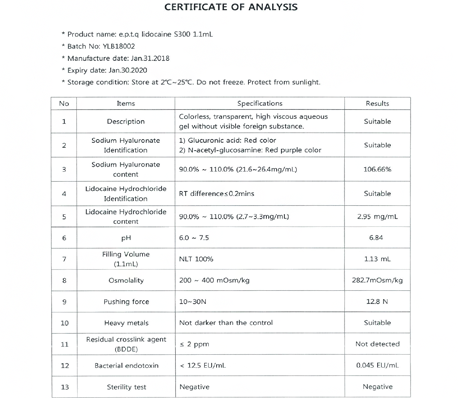 Endotoxin ▼
Inflammation ▼  /
BDDE ▼
Allergic reaction ▼
Ref. COA Certificate of Analysis
Downing Process
e.p.t.q. produces a uniform particle size through its own Downing Process.
Exquisite procedures are possible without agglomeration.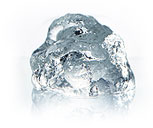 In comparison with competitors, the particle size of e.p.t.q. filler is observed to be tiny and homogenized.
e.p.t.q. S500

M Company / N Product

A Company / J Product

L Company / Y Product
Gel morphology : particle of e.p.t.q. seems like dot on Shuttle Pix (P-400R Digital Microscope).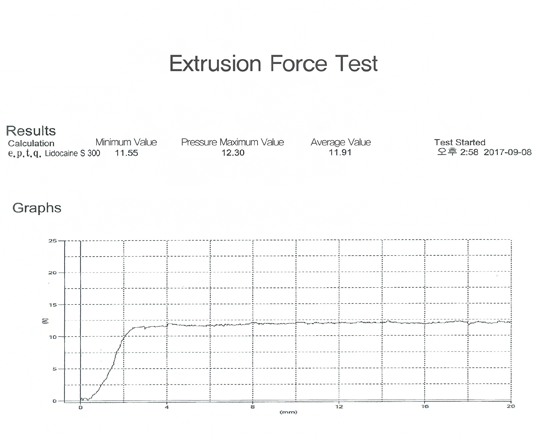 Ref. Data on file
Exquisite Molding
Minimized BDDE Input
MoD(Degree of Modification) is a safety verification requirement.
'MoD = full cross-linked BDDE + Pendant type BDDE' by checking the modification ratio of HA through measurement of total amount of BDDE present in HA Gel.
MoD of e.p.t.q. is 1/6 lower than compare with other mono type filler, making it safer.

Ref. Data from JETEMA Laboratory, 2018-2019
Maximization of Cross-linking Efficiency
e.p.t.p. through the improved physical cross-link process to achieve a complete cross-linking level while minimizing the amount of BDDE as a chemical catalyst material, thereby manufacturing a gel with high viscoelastic properties.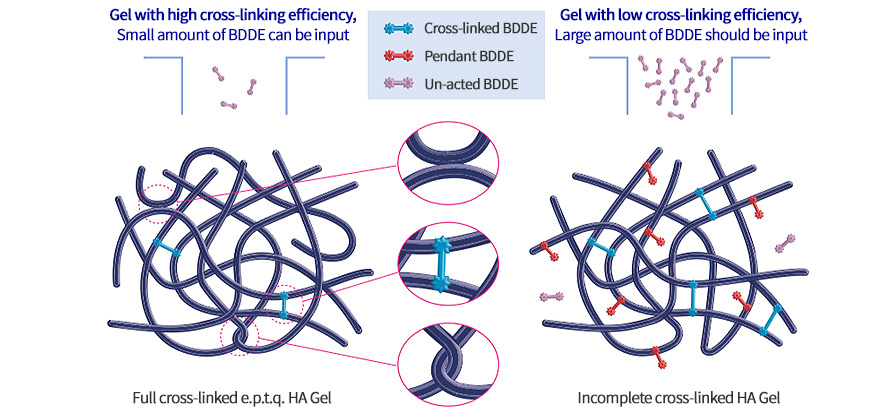 Hight Viscoelasticity and Cohesiveness
Compared with e.p.t.q. S 500 and representative filler products, e.p.t.q.'s complex viscosity and cohesiveness is equivalent to foreign A products which has more BDDE input and more outstanding compare with domestic B products, can make best clinical results.
Clinical Results
Efficacy Assessment
From the WSRS results (reduced compared to the baseline scores) evaluated by independent expert panels and blinded investigators, we are able to see the wrinkle improvement of the group.

WSRS mean value change at 8, 16 and 24 weeks compared to baseline assessed by blinded investigators.
Participant Self-Satisfaction Assessment
Although there was no statistically significant difference in evaluating the satisfaction of the treatment with the tester and the subject's GAIS(Global Aesthetic Improvement Scale), the satisfaction level of the test group was similar or slightly higher than that of the control group.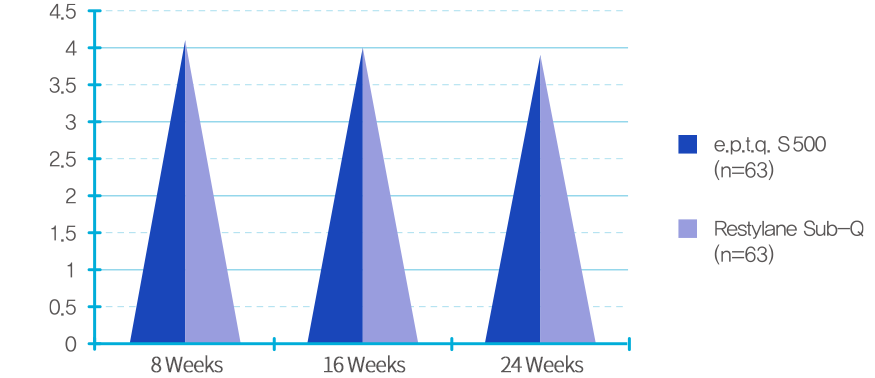 Figure 2. GAIS mean values at 8, 16 and 24 weeks evaluated by subjects
Safety Assessment
No major abnormalities were reported, and slight abnormal responses from medical devices, such as slight swelling and pain for 2-3 days, were all recovered without any special treatment. There were no signs of abnormal vital signs, physical examinations, or blood tests. e.p.t.q. has been reported to be a safe medical device due to its proven safety in the body.
Ref. Clinical Study Result, Department of Dermatology, Chung-Ang University Hospital, Korea 2016